Whether you are a new entrepreneur or a seasoned veteran, these 30 affirmations for entrepreneurs will help you manifest success and abundance.
The entrepreneurial journey is a tough one. And your mindset will literally make or break your business.
This is why it's so important to reprogram your attitude and unlearn all the limiting beliefs that you picked up during your life.
Affirmations are positive statements that are aimed to gently replace the negative beliefs in your mind.
Abraham-Hicks says that a belief is just a thought you keep thinking.
By consciously focusing your attention on positive affirmations, these positive thoughts will eventually become your beliefs.
And by the Law of Attraction and the Law of Vibration, your positive energy will attract the people, the situations, and the experiences that are a vibrational match for your positivity.
What Are Affirmations For Entrepreneurs?
Affirmations for entrepreneurs help you manifest business success by gently replacing the negative thoughts in your head with positive thoughts.
According to the Law of Attraction, you manifest whatever you think about.
Instead of focusing on what you don't have, affirmations direct your attention to what you desire.
So if you believe success and financial abundance are available to you, you will manifest them.
Read these 30 positive affirmations for entrepreneurs every day to create radical transformations in your business.
30 Affirmations For Entrepreneurs
I lead my business with heart and soul.
I am here to serve the world.
My genuine desire to serve is magnetic.
I bring joy to my customers.
It feels good to see my customers smile.
I give up all perceptions of lack.
I live in a world of abundance.
The more I give, the more I receive.
Abundance comes easily to me.
I give up my limiting beliefs on money.
It is easy to make money.
It is fun to make money.
Money allows me to make an even greater impact on the world.
There is no wrong decision.
I always take the next best right action.
I honor the guidance from my intuition.
I listen to my gut.
When one door closes, another one opens for me.
I choose to see rejection as redirection.
Obstacles are just detours in the right direction.
My positive energy clears the path to my greatest desires.
Success comes easily to me.
I measure my success based on how much fun I am having.
I am inspired and motivated.
I use my competition as inspiration.
It's okay to take breaks and rest my body and mind.
I can do less and attract more.
I am excited about what's to come.
I step back and let my Higher Self lead the way.
I am not afraid. I was born to do this.
Can You Manifest Business Success Using Affirmations?
Yes. You can manifest business success using affirmations.
Everything in your life is a manifestation of your thoughts. This means you can manifest a successful business using your thoughts too.
The best way to manifest a successful business is to use your affirmations daily to enforce the belief that success comes easily to you.
Manifesting is all about ensuring your thoughts are in alignment with what you want all day long. And affirmations are the perfect way to help you do that.
How Long Does It Take To Manifest Business Success Using Affirmations?
It usually takes a few weeks to start manifesting improvements to your entrepreneurial business.
The amount of time it will take depends on how well you stay in alignment with the belief that you can manifest success no matter what.
If you're always worrying about your sales and doubting your ability to stay afloat, you will block your success from manifesting.
You cannot think about not having what you want and manifest what you want at the same time.
The majority of your thoughts must be aligned with the belief that success is inevitable to you.
This means no negative self-talk, no self-doubt, and no complaining about your business operations.
As long as you believe you can manifest success in your business, you will manifest it.
Do Affirmations For Entrepreneurs Always Work?
Yes. Affirmations for entrepreneurs always work.
However, your outcome may unfold in a different way than you planned it.
For example, instead of manifesting business success through word of mouth, you may manifest an unexpected influx of sales from going viral on social media.
This is why it's so important to not limit the way you think your manifestation will unfold. Always be open to creative possibilities.
Remain aligned with your desire to manifest business success, but let go of how or when it will manifest.
How Many Times To Say Each Business Success Affirmation?
You should repeat the business success affirmations at least twice a day. Once in the morning and once in the evening.
And then you should repeat the affirmations whenever you find your thoughts out of alignment with your desire of becoming a successful entrepreneur.
For example, if you find yourself complaining about how difficult it is to run a business, immediately use the affirmations to replace your negative thought with more positive ones.
If you want to manifest entrepreneurial success, you must ensure the majority of your thoughts are aligned with being successful.
How To Use Affirmations For Entrepreneurs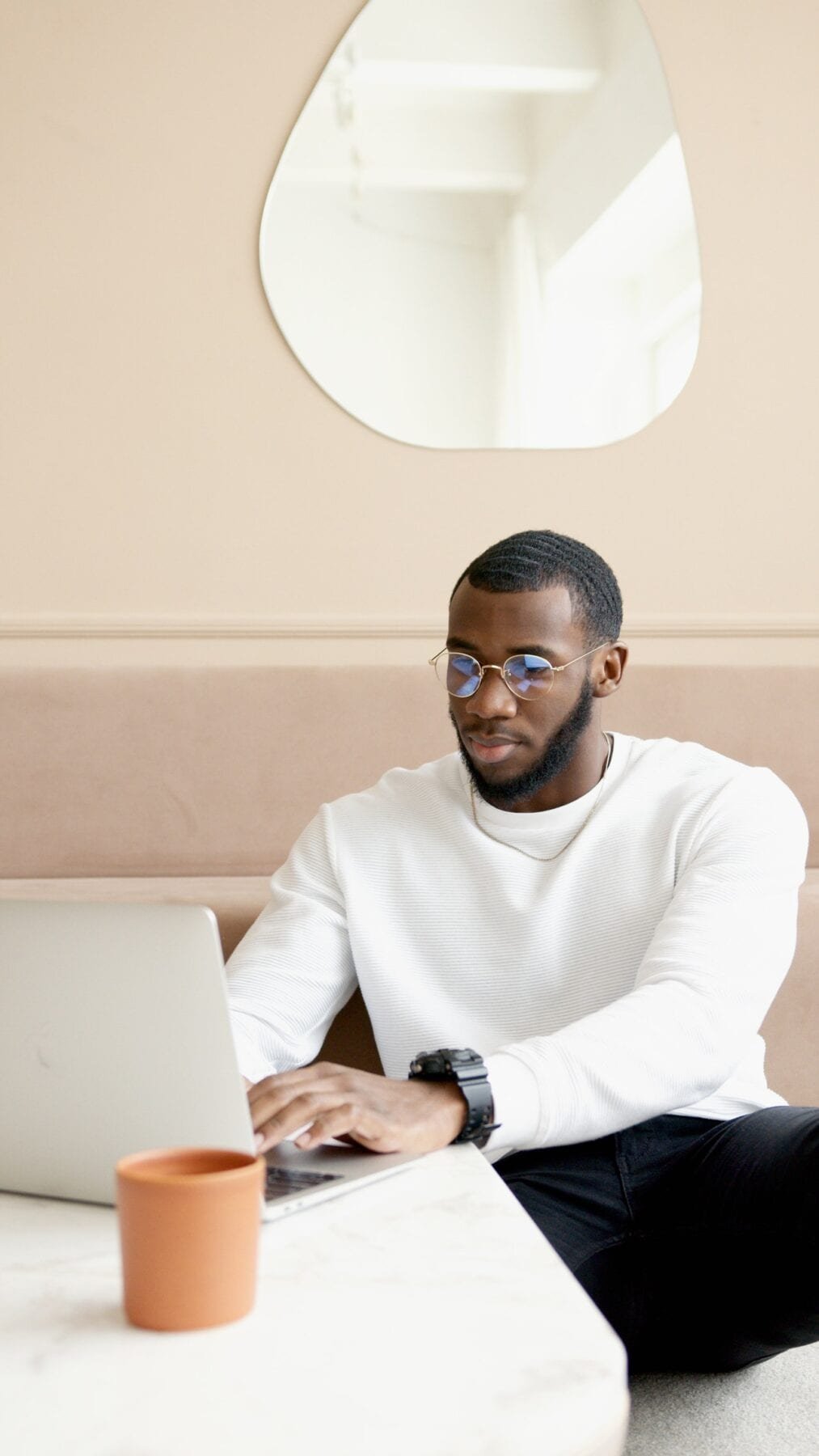 If you're new to affirmations, you can follow these 5 steps on how to use affirmations to get started.
But the number one thing to remember when using positive affirmations is it's all about how you feel.
Affirmations work the best when you actually believe in what you are saying. Don't just recite affirmations just for the sake of doing it.
Choose a few that resonate with you and actually imagine how you feel if you lived out the affirmation.
If reciting an affirmation brings you a sense of relief, then you are on the right track to harnessing the power of positive affirmations.
Try writing affirmations for yourself. No one knows you and your circumstances better than you! I strongly believe that the most powerful affirmations are the affirmations you write for yourself.