Do you need a miracle? Here are 10 prayers for miracles that work instantly.
Can You Ask God For A Miracle?
Yes. You can ask God for a miracle.
When you ask God for a miracle, God always answers—but it may not be in the way that you planned it.
A lot of people pray to God asking for what they want.
But how can you know what you want when your best thinking got you here?
Rather than claiming to know the solution to your problem, you should simply pray to see the situation differently.
This correction in perception helps you see the situation as God would see it and opens you up to the infinite possibilities and opportunities that you may have missed otherwise.
This shift in perception from fear to love is a miracle on the metaphysical level which then paves the way for a miracle on the physical level.
Use these 10 prayers to shift your perception and manifest miracles now.
10 Prayers For Miracles
I choose to see this situation differently. I'm willing to see this from the lens of love.
Reorganize this situation for me. I choose to see peace instead of this.
I surrender these fearful thoughts to you for transformation. Gently guide me back to loving thoughts.
I give up my limiting beliefs around this situation. I welcome higher forms of thinking.
I claim miracles as my birthright. I am here to co-create miracles with God.
Everything is happening for my highest good. It's safe for me to step back and let God lead the way.
I forgive everyone and everything that happened in the past. I give up these stories so I can write new ones with God.
I give up my need to control my life. It's time to let God do for me what I cannot do for myself.
I surrender this situation to God. I welcome universal guidance, spiritual solutions, and creative ideas.
I open the floodgates of miracles into my life. I welcome a new way of living.
What is the most powerful prayer for a miracle?
The most powerful prayer for a miracle is to ask God to help you see things differently.
This prayer is the most powerful because a shift in perception is a miracle in and of itself.
When you become willing to see things from a different perspective, you allow God to help you see your obstacles as opportunities, your relationships as assignments, and your difficulties and lessons instead.
The key to praying to God for a miracle is to be open to what the solution could look like.
Even though you may have a specific outcome in mind, there are infinite ways your problem could be solved and perhaps in ways that are even better than you could have ever imagined.
Remember that God's plan always exceeds your plan. Always trust in Him.
The most powerful prayer to God is "God, please help me see this situation differently."
This open-ended prayer opens you up to the infinite wisdom of the almighty God.
This prayer allows you to see your circumstances the way that God would see them, which allows you to see the light within the darkness.
You can get help from God immediately just by focusing on the solution rather than the problem.
Whatever you focus on you attract.
By focusing on how you would like to feel, you manifest the experiences that match your vision.
How Long Does It Take For God To Respond?
When you ask God for a miracle, He responds instantly.
This help comes as a feeling of relief first.
Then your circumstance will begin to shift. You will begin to receive inspired ideas and creative solutions to face your situation with new energy.
What to Do After You Ask God For A Miracle
After you have asked God for a miracle, all you have to do is to relax and allow God to help you.
Tune into your soul and listen to your intuition for guidance.
Your intuition is deeply connected to God and it will guide you to take action that results in the highest good for all.
What to Do After God Helps You
After God helps you, thank God for the guidance and then act upon it.
It's really important that you honor the guidance you received.
Otherwise, you will risk blocking yourself from receiving guidance from God in the future.
What Is A Miracle?
The metaphysical text, A Course In Miracles, defines a miracle as a shift in perception.
This means that every time you shift your perception from fear to love, you receive a miracle.
Every miracle that occurs on the physical plane first began as a shift in perception on the metaphysical plane.
By changing the way you think, you can shift your energy back into vibrational alignment with the loving presence of God.
In this aligned state, you can surrender false stories from the past and welcome divine guidance from God.
A Course In Miracles says that prayer is the medium for miracles.
Why? Because at any given moment, you can use prayers to shift your thinking. And by shifting your thinking, you experience a miracle.
Pray To The God Of Your Own Understanding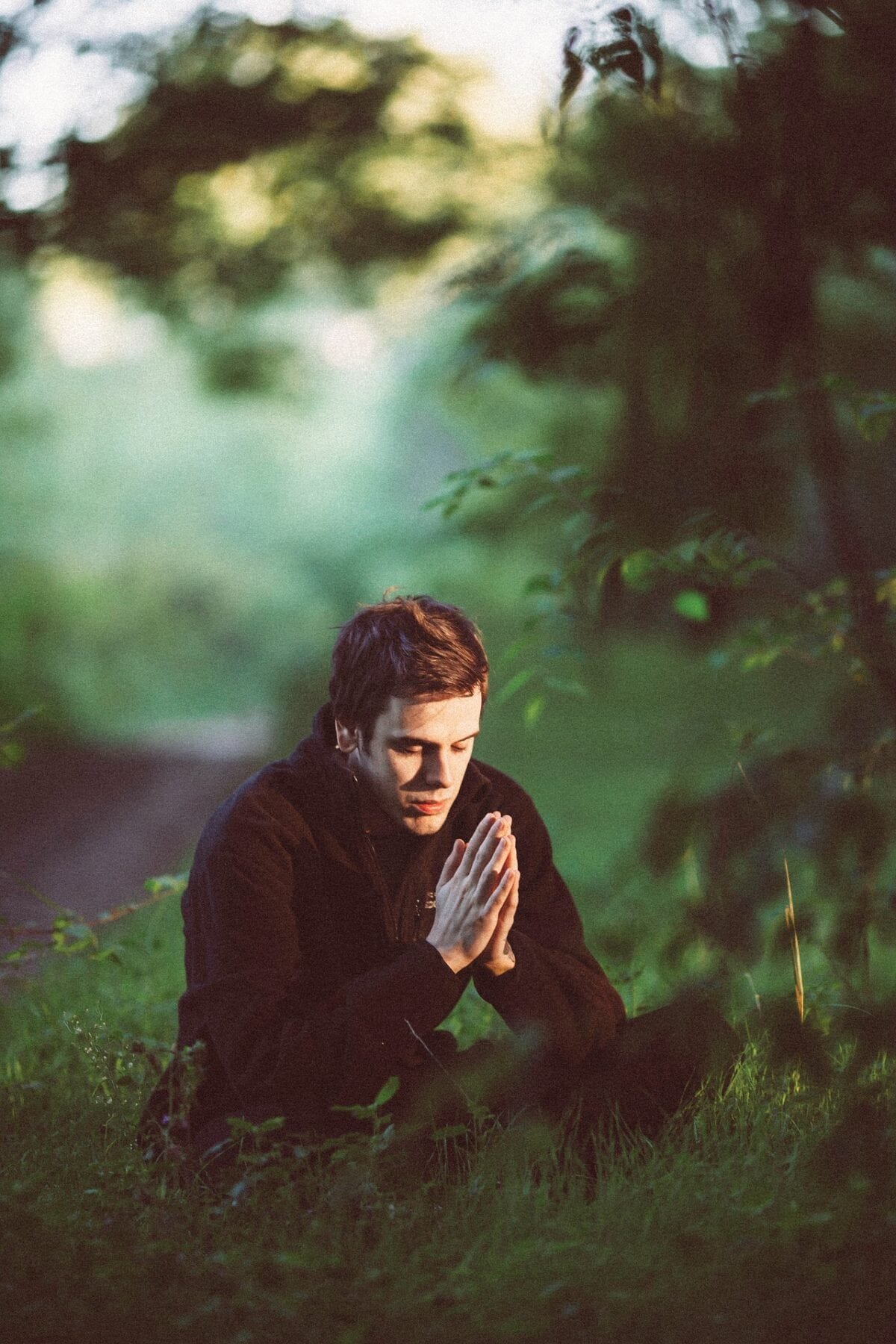 There are no rules when it comes to praying to a higher power.
You are free to refer to it as The Universe, God, Inner Guide, or any name that resonates with you.
If the name God doesn't resonate with you, replace the prayers above with the name that does resonate with you.
The most important part here is that you are comfortable with the name and building a relationship with it.
Many people get hung up on using the proper name but this is just a distraction from building a spiritual relationship. It doesn't matter what name you use as long as it feels good.
After all, being committed to joy and love is the first step to spiritual alignment.