Affirm your highest truth with these 30 positive affirmations for BIPOC.
As a BIPOC person, I have picked my fair share of limiting beliefs as a result of the discrimination and racism I have faced.
Limiting beliefs offer us a false sense of protection against future pain but they end up constraining our thoughts, actions, beliefs, and ultimately—our potential.
To transcend our limiting beliefs, we must replace these stale beliefs with more positive ones.
Positive affirmations help to get rid of the beliefs that no longer serve you by replacing them with empowering ones.
According to the Law of Attraction, we receive what we believe.
So by shifting our internal beliefs into vibrational alignment with positivity, we shift our external reality and manifest miracles.
Use these BIPOC affirmations every day and know that you are worthy because you are here.
30 Positive Affirmations For BIPOC People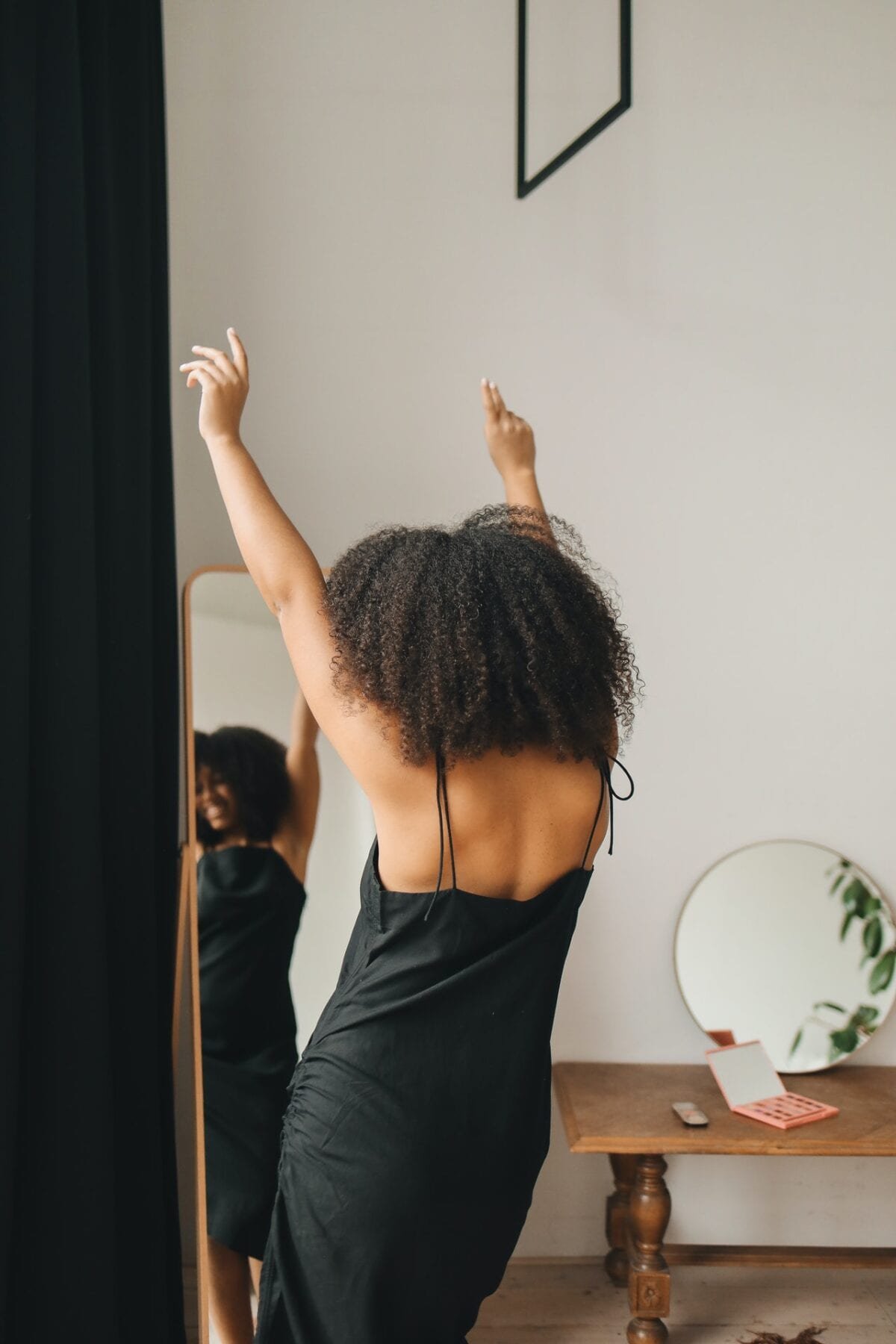 I am proud of who I am.
It's okay for me to take up space.
I am here to grow and expand.
It's safe for me to speak up for myself.
It's an honor to use my voice.
I am unapologetic about what I believe in.
I choose to see the world from the lens of love.
I transform fear to love.
I radiate positive and high vibrational energy.
I elevate the energy in the room.
I let go of negative stories from the past.
I release anxiety about the future.
I am safe in this present moment.
I am here to transcend barriers.
I take action from a place of love.
I operate from a place of kindness.
Inner peace is my highest priority.
I would rather be happy than be right.
I release thoughts that no longer serve me.
Forgiveness sets me free.
I am exactly where I am supposed to be.
I am grateful for my life.
I appreciate my brothers and sisters.
I honor my ancestors who stood before me.
There are no limits on what I can achieve.
I take the next right action—one step at a time.
I tune into the guidance that's all around me.
I step back and allow my Higher Self to lead the way.
I surrender my timelines, agendas, and plans to the Universe.
I am not afraid—I was born to do this.
How To Use Affirmations For BIPOC Community
If you're new to affirmations, you can follow these 5 steps on how to use affirmations to get started.
But the number one thing to remember when using positive affirmations is it's all about how you feel.
Affirmations work the best when you actually believe in what you are saying. Don't just recite affirmations just for the sake of doing it.
Choose a few that resonate with you and actually imagine how you feel if you lived out the affirmation.
If reciting an affirmation brings you a sense of relief, then you are on the right track to harnessing the power of positive affirmations.
Try writing affirmations for yourself. No one knows you and your circumstances better than you! I strongly believe that the most powerful affirmations are the affirmations you write for yourself.